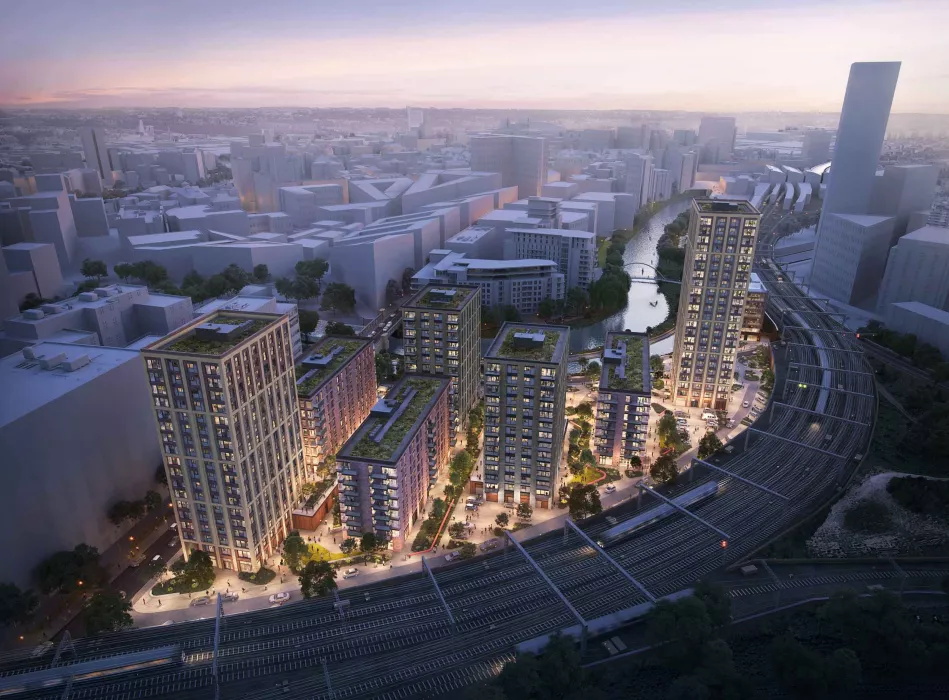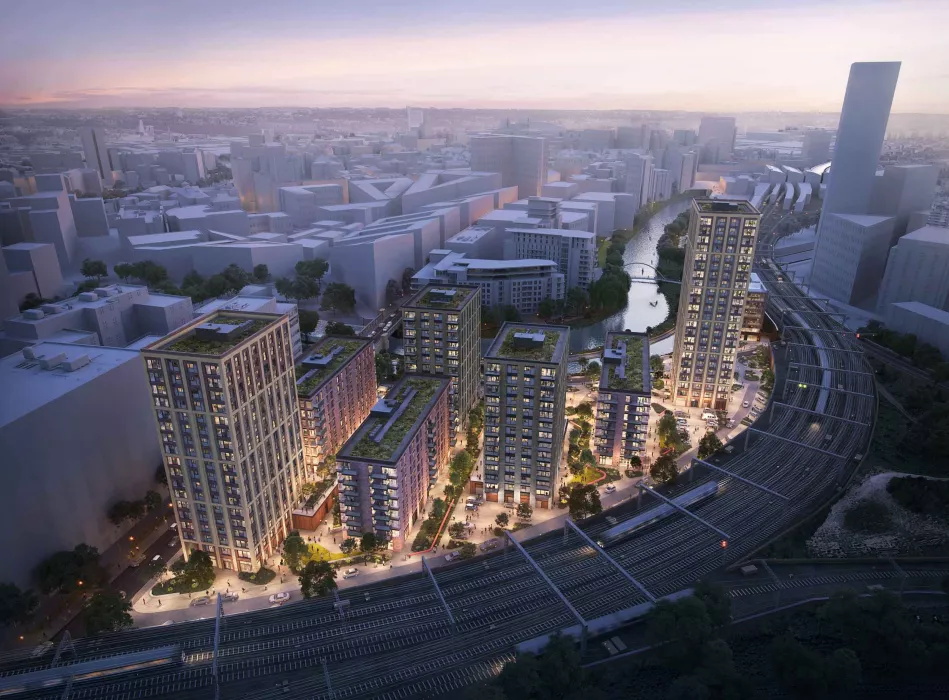 The largest  build-to rent- Scheme in Yorkshire, having wide  variety of residential units and modern lifestyle amenities and services.
Given its commitment to creating lively new neighbourhoods, Get Living is seeking planning  consent to develop a 783-rental-home project in the South Bank area of Leeds, which will be  Yorkshire's largest build-to-rent scheme to date – with modern, mid-market homes  in an attractive  waterfront location
The proposals unlock a disused, but highly visible site between Holbeck Urban Village and Latitude and will continue the ongoing expansion of Leeds city centre. . A mix of studios, 1/2/3-bedroom apartments and family townhouses will transform the area into a thriving rental neighbourhood   with co-working space for tech businesses and start-ups, extensive landscaped green spaces and a  range of other amenities, such as food  stores, retail units and  a gym.
Located on Globe Road, within  one  of  the most  significant  regeneration  opportunities  in Europe,  the  site has capacity  for over  4,000 new homes  and  a commercial  development  - with the  entire  project to be developed and managed by Get Living.