Al Houara Resort
---
Status
Phase 1 completed, partially completed
---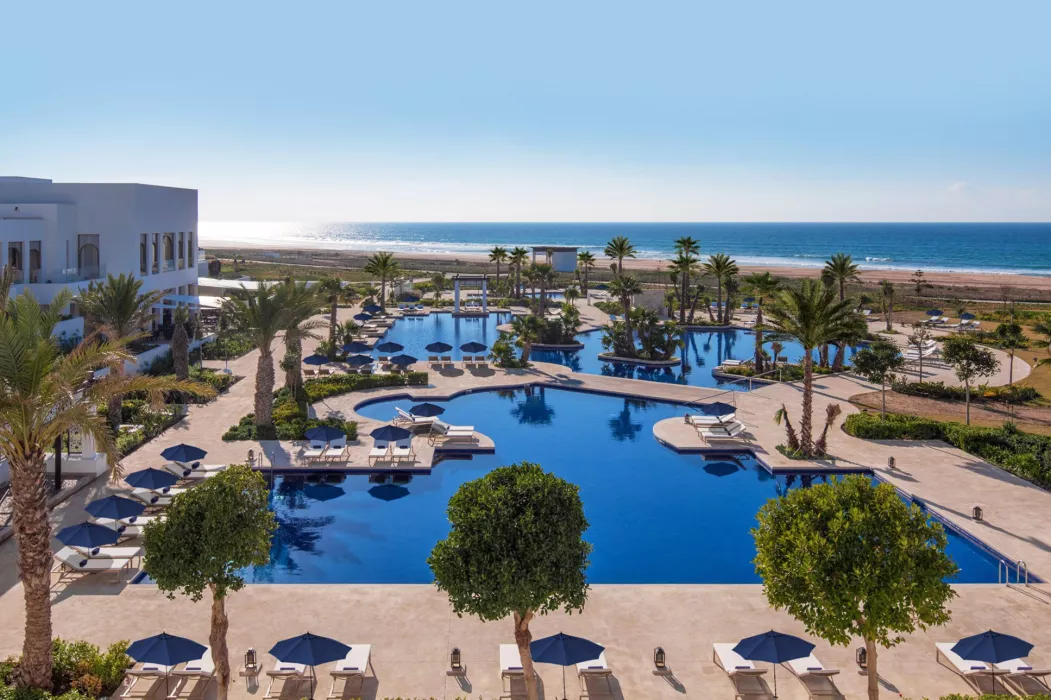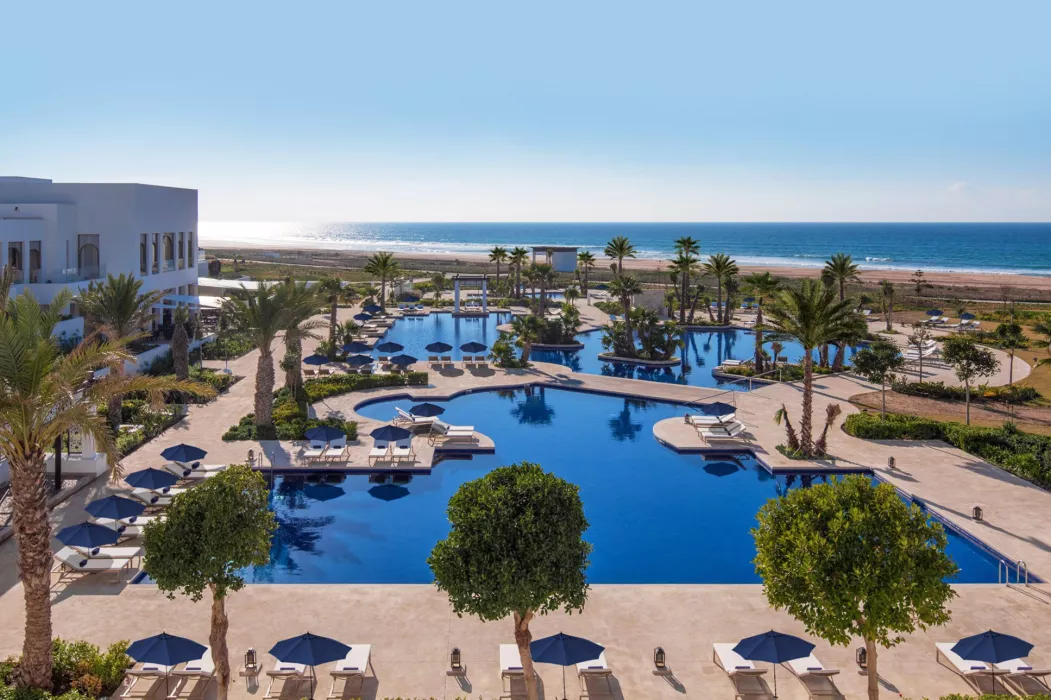 In Tangier, the Moroccan gateway between Europe and Africa, lies the elegant Al Houara Resort which is a premier touristic destination, including international hotels  for Golf lovers, sea and nature enthusiasts.
In a seamless fusion of Maghreb Moroccan culture and European sophistication, an elegant destination has risen at the gateway of Africa and Europe, with Gibraltar 17 miles (27 km) from the southern tip of Spain Offshore, the Mediterranean encounters the Atlantic – while onshore, in this Moroccan haven, sand and sea meet verdant forest.
Al Houara Resort is a spectacular, world-class Atlantic beach and golf resort, a 20-minute drive from the center of Tangier and just five minutes from its international airport. The resort spans a vast area, incorporating 600,000 square metres of protected forest and a 2.5-kilometre waterfront featuring guest and residential properties.
The development includes Hilton Tangier Al Houara Resort and Spa, offering 304 rooms and three outdoor pools.
The impressive 18-hole signature golf course by Graham Marsh, designed in collaboration with Vijay Singh, is operated under license by Troon. It features a luxury clubhouse, surrounded by golf villas and apartments.
The architectural philosophy of Al Houara is based on the selection of high-quality materials that effortlessly complement the resort's surroundings. Environmental sensitivity and meticulous attention to detail combine to produce one of the finest, most luxurious coastal resorts in Morocco.