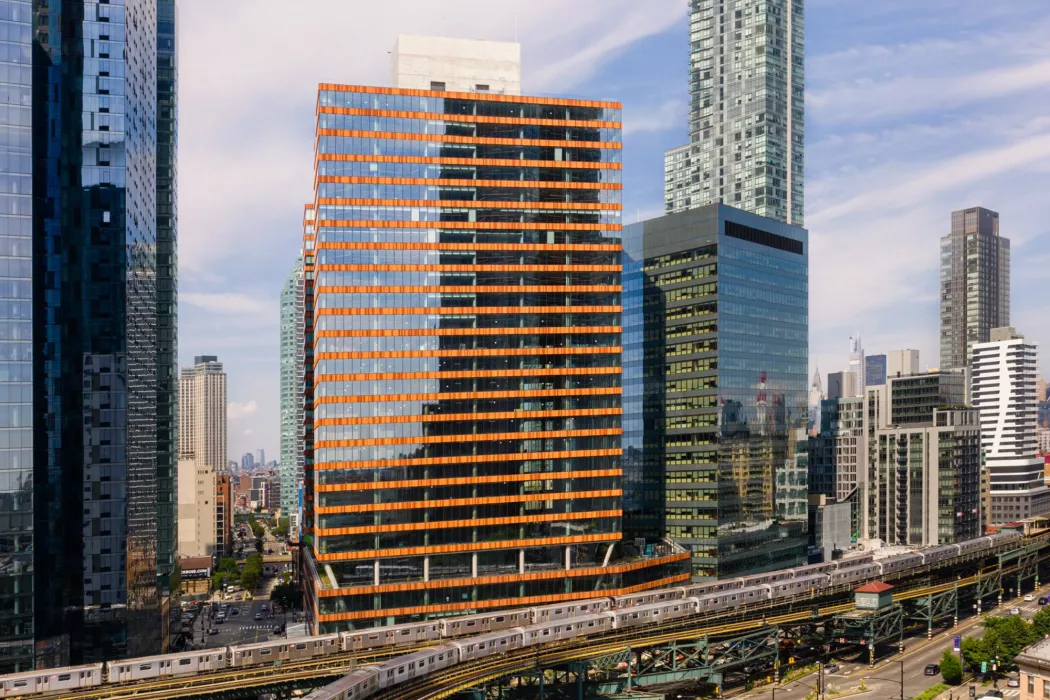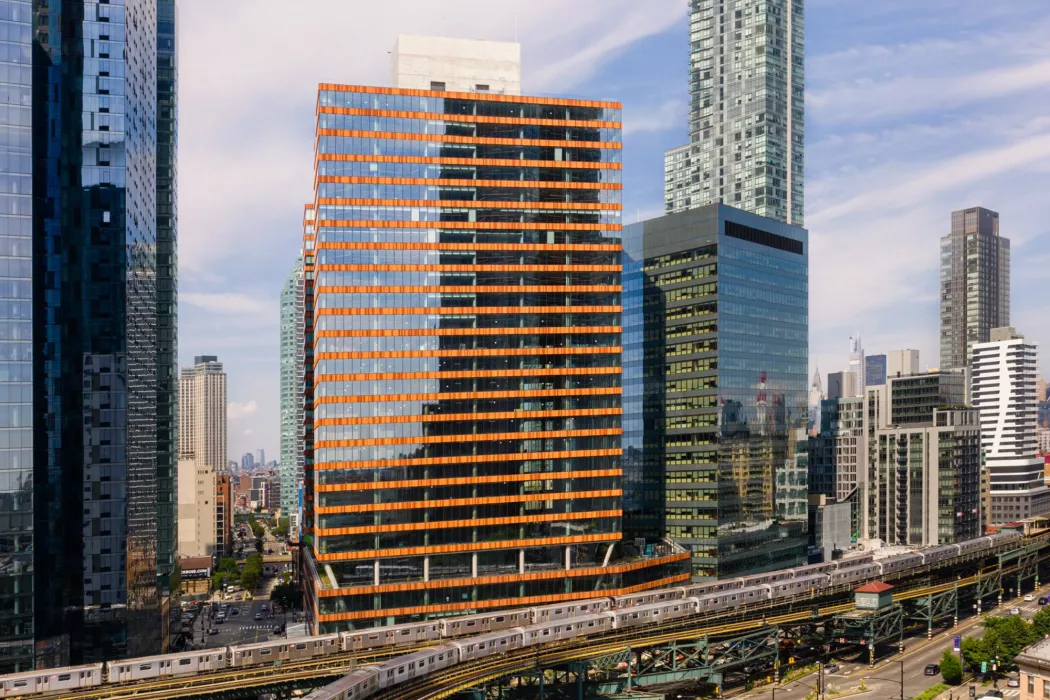 The Jacx is one of the most distinguished projects in Long Island, New York for its unique features for business and its ideal location, as an extension to famous business district in Manhattan
With improved accessibility due to road and public transport connections, alternative locations to Manhattan and Brooklyn are emerging. Located on Long Island, New York, The JACX is a Class-A, next-generation offifice development set in a rapidly emerging hub.
Its twin towers of smartly designed 1.2 million sq ft of offifice space appeal to creative entrepreneurs and innovators. There are sweeping views on all sides, as a well as a large, landscaped terrace where tenants can socialize, relax, dine or work, spanning over 55,000 sq ft.
Amenities include fifine dining, a gourmet market and food hall, a fifitness centre, a 550-space valet parking garage and a 175-space bike parking area with showers.
Open floor plates bring natural light and greater flexibility to the office spaces. With locally crafted steel elevator cabs and wood detailing throughout the lobbies, the JACX's personality will come both from its architecture and from the people who inhabit it.