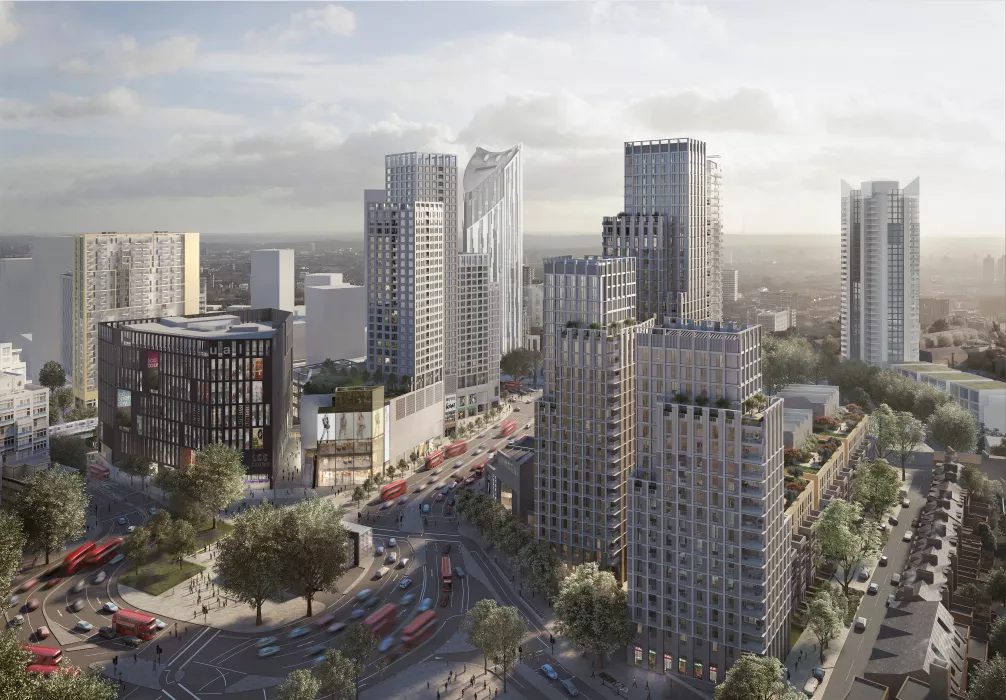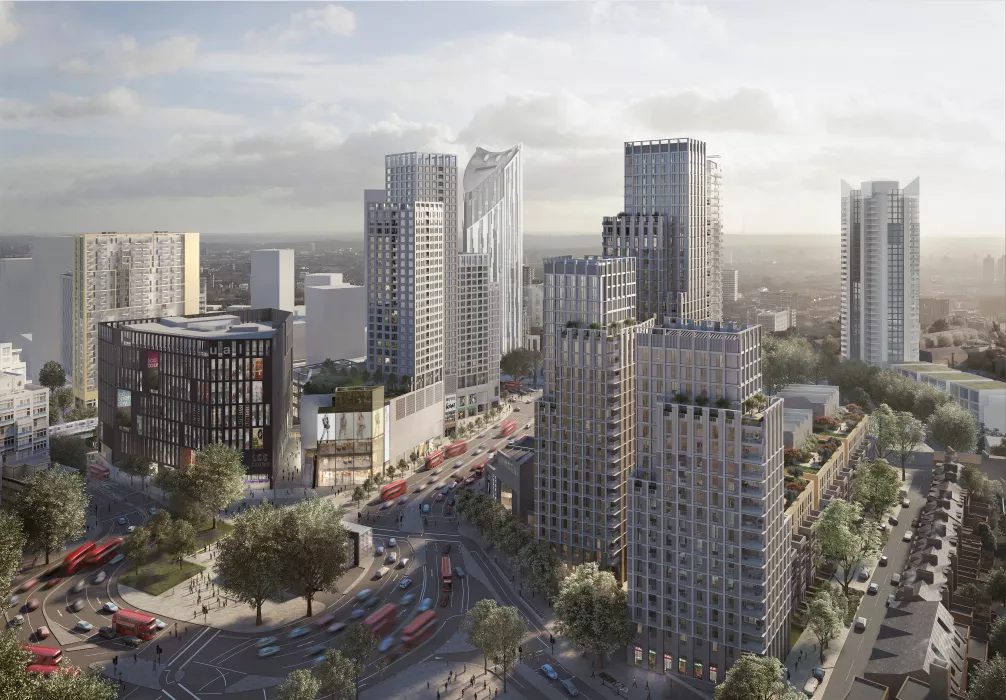 The distinguished project aims to redevelop urban area of one of  the most  important districts in London for its legacy and strategic location.
In the world's great historic cities, there's nothing more exciting than the transformation of an old  neighbourhood into a modern urban district. And in Central London, one of the largest regeneration  areas  is   Elephant & & Castle, where  redevelopment   will  deliver a  whole  new  town centre.
Managed  by Get Living, Phase 1 incorporates  374 new homes which are available to rent along   with 278 student units   spread  across  three buildings. The  residential   offer is  complemented  by  much-improved leisure facilities and outdoor public spaces.
Phase  2 will  be  the  complete  redevelopment  of   the  Elephant & & Castle  shopping mall  into  a new  town centre that will serve as the hub and focal point for the local community. In addition to a wide  range of retailers, there will be more homes to rent, enhanced restaurant and leisure opportunities,  a cinema and a new cutting-edge  university campus for  London College of Communication.
This development will  sit  alongside a   modernized entrance  and  ticket  hall  for  Elephant  & Castle  Station on the Northern Line of the London Underground network ("The Tube"), connecting the  new   Elephant & Castle  town  centre  with  other   developments under  way   in the  wider  area.