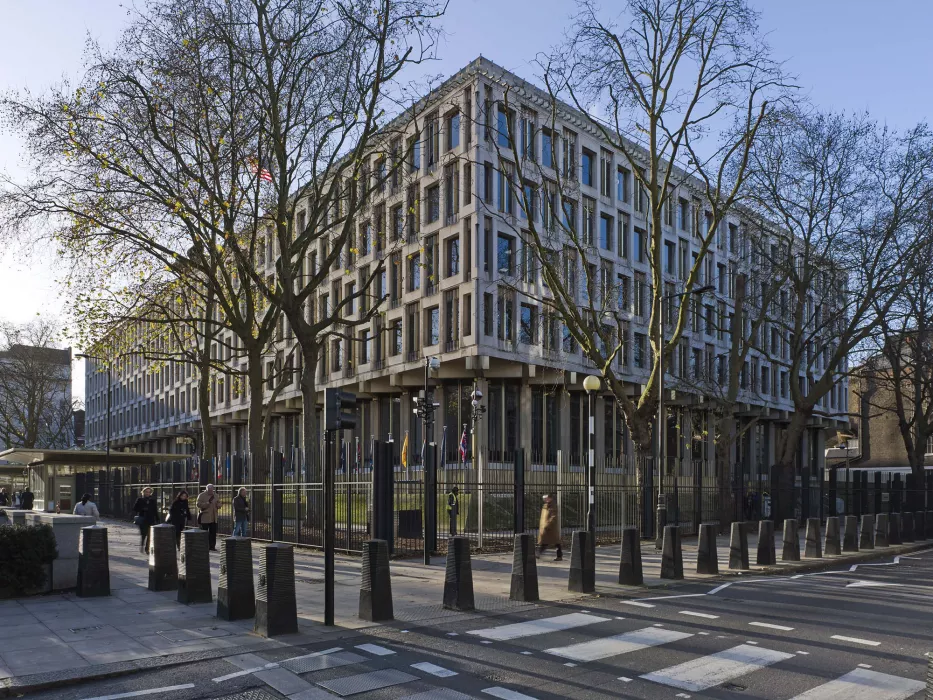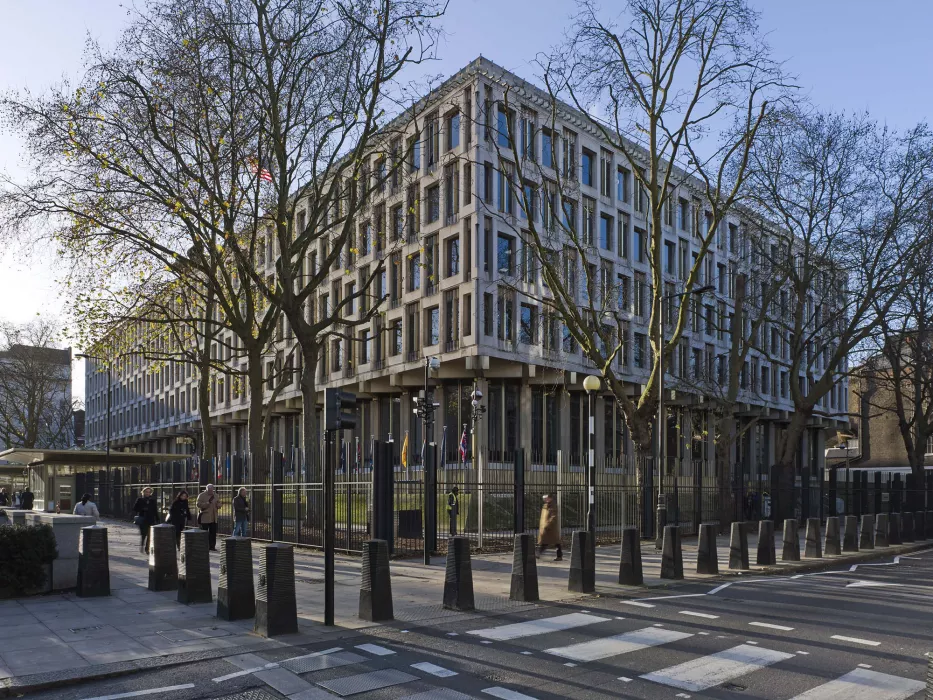 The Chancery Building, at 24-31 Grosvenor Square, London is one of London's most coveted addresses as it used to be  US embassy site in Mayfair and its Grade 2 listed for its historical importance.
When the US decided to construct a new embassy building in London, plans were set in motion to re-purpose the iconic listed building in Grosvenor Square, Mayfair, which had previously served  as the US Embassy Chancery.
In a scheme by Qatari Diar, the property is being transformed into a luxurious retreat from the  bustling streets of London: a Rosewood hotel with 137 spacious guest rooms and suites, a signature  spa  and six  flagship  retail spaces, as well  as a  variety of  dining and  entertainment spaces, including five  gourmet  restaurants  and  a ballroom  for   up to  1,000 guests, one  of   the  largest in London.
This building has historical and architectural significance. Its original façade, which features an  11-metre gilded eagle hovering above the main entrance, is being preserved. Esteemed British architect, Sir David Chipperfield, has been selected to reimagine the mid-20th century building through elegant interior upgrades, all that while maintaining its integrity and the building's unique story.