Al Sa'ad Plaza in Downtown Lusail hosts Qatar International Food Festival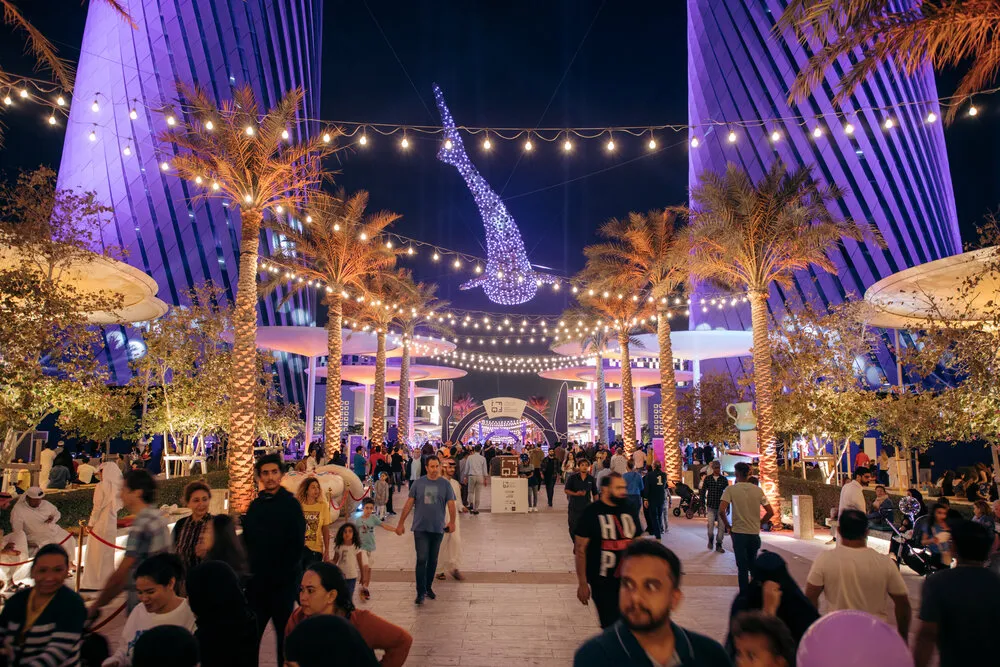 The stunning Al Sa'ad Plaza hosted the 12th edition of the Qatar International Food Festival (QIFF), organized by Qatar Airways and Qatar Tourism to celebrate the world's best cuisines, which took place from 11 to 21 March 2023. 
Gastronomy lovers enjoyed over 100 kiosks featuring a variety of culinary delights, a nightly cooking 'theatre', two premium food lounges in collaboration with 5-star hotels, afternoon teas, daily entertainment, and a skating rink, all with a family-friendly fun-filled atmosphere. The event also had impressive fireworks displays on each of the 11 evenings.